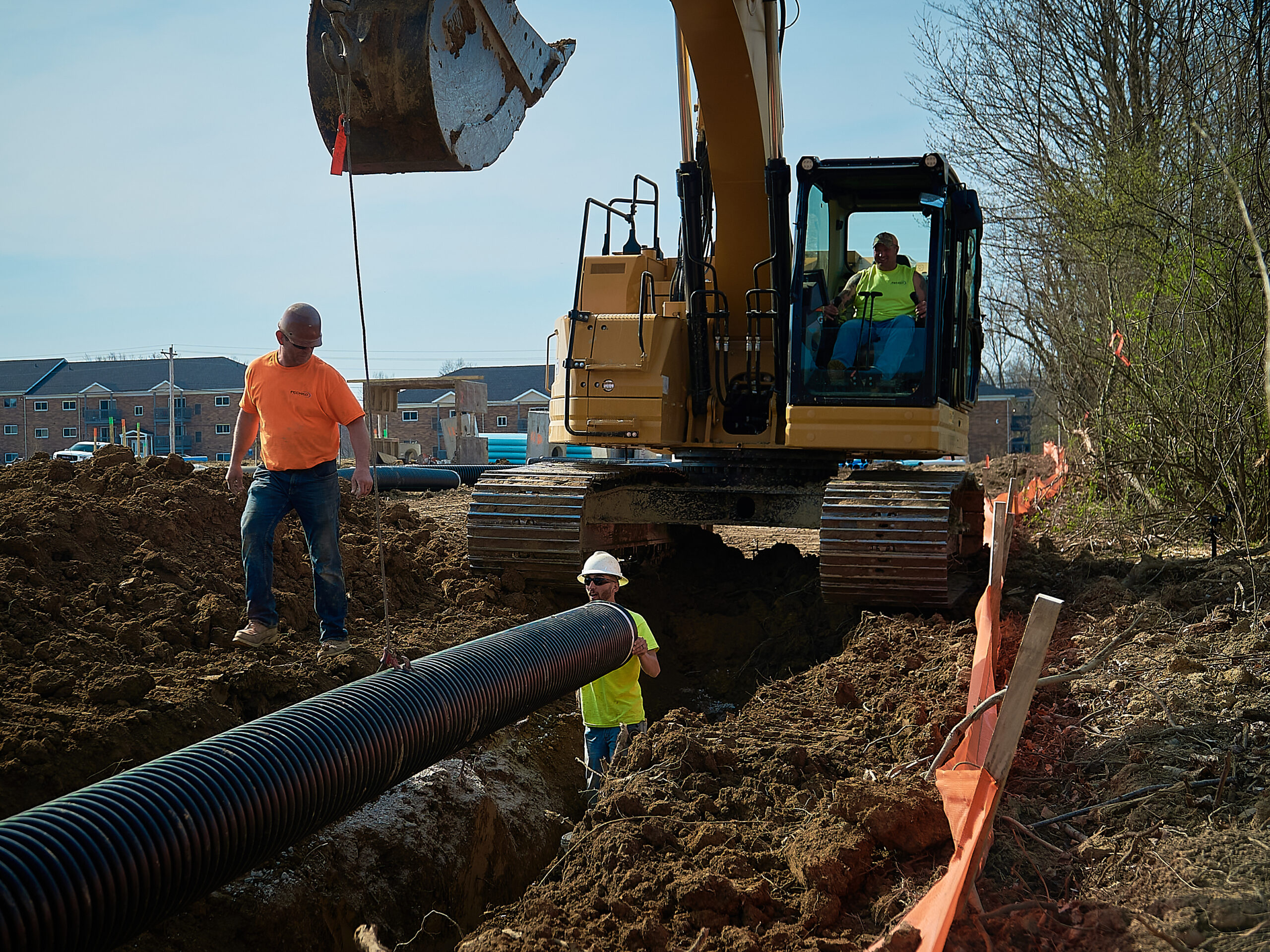 Crew Installing Underground Utilities
Our goal is zero accidents and injuries achieved through shared responsbility and leading by example.
As an employer we accept the responsibility for leadership of the safety and health program, for its effectiveness and improvement, and for providing the safeguards required to ensure safe conditions. 
Supervisors are responsible for developing the proper atttitudes towards safety and health in themselves and those they supervise along with ensuring that all operations are performed with the utmost regard for safety and health of all personnel involved. 
Employees are responsible for wholehearted, genuine cooperation with all aspects of the safety and health program including compliance with all rules and regulations and for continuously practicing safety while performing their duties.
Fechko Excavating is partnered with Safety Controls Technology (SCT) in conducting a program of safety and health inspections to find and rid unsafe working conditions or practices; to control health hazards; and to comply with the safety and health standards of every job.
Our safety program requires at miminum that field employees hold a current OSHA 10 or Union 16 Hour Safety Training Passport.
Fechko Excavating, is a Member of the Medina County Safety Council & a participant in the BWC Drug Free Safety Program.